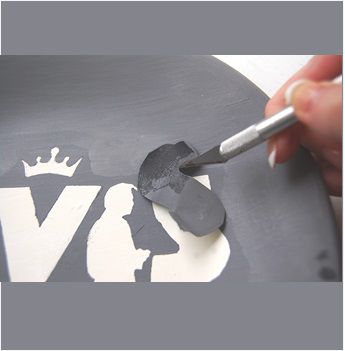 Customised Designs
Create your own customised designs using copier printed designs, bisque, underglaze and clear glaze.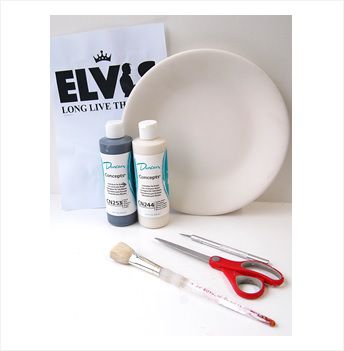 1. Print Artwork
Print your artwork/design/text onto standard copier paper.
Make sure your design fits.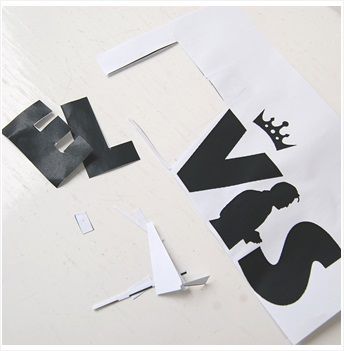 2. Cut Design
Using scissors or a craft knife, cut around your artwork, designs or text/words.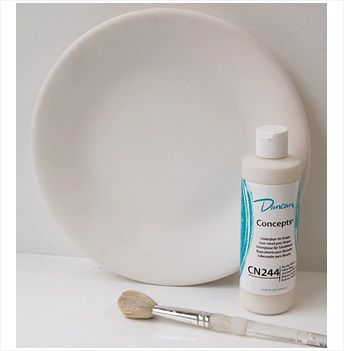 3. Basecoat Pottery
Basecoat your bisque with underglaze (we used white for the image above and on the right but any colour can be used). If you don't basecoat then the paper won't grip.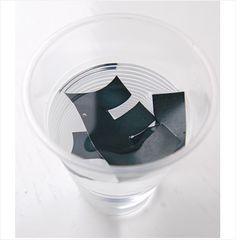 4. Soak Paper
Soak the paper artwork in water.
Once the paper has softened it is ready to be positioned on the base-coated bisque ceramics.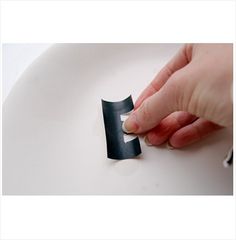 5. Position in place
Place the softened, wet paper on your basecoated bisque.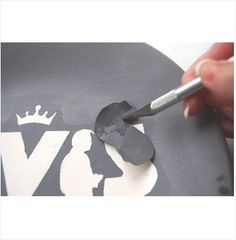 6. Paint Over
Apply a contrasting colour of underglaze over the top of your paper artwork (be careful not to move the paper artwork when painting over it).
Once dry, remove the paper using a craft knife.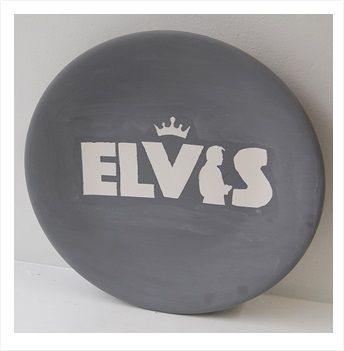 7. Clear Glaze
Once dry, clear glaze.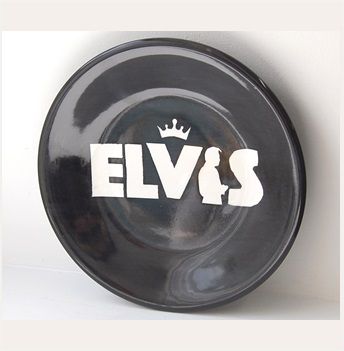 8. Fire
Once clear-glazed, kiln fire.