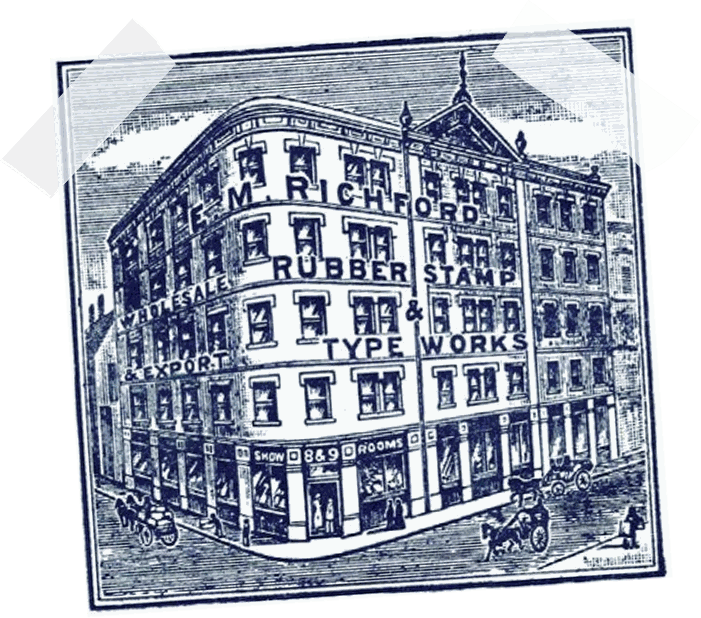 Country Love Crafts
Country Love Crafts is part of the EM Richford Group who, in 2018, celebrated 140 years in business (established 1878).
Edwin Miller Richford (a chemist) started manufacturing rubber stamps back in East London in 1878.
The company he founded quickly grew into one of the largest stamp makers in the U.K. In addition to manufacturing finished stamps, the company also became the foremost supplier of components and raw materials to other rubber stamp makers in this Country and Overseas.
Today, Richfords are still a family company. Andrew, Edwin Miller's great great nephew, being the fourth generation Richford to have ownership of the company still works for the Company.
Country Love Crafts (formerly Country Love Ceramics) was formed in 1991 and was acquired by the EM Richford Group in 2007.