The Guild of Ceramic Studios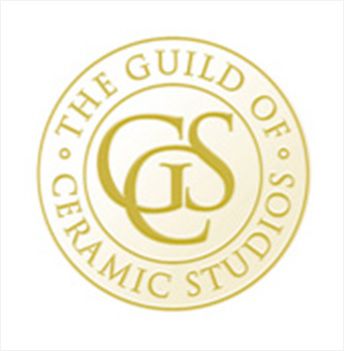 A UK Based Trade Association For Paint Your Own Pottery Businesses
Formed in 2003 The Guild Of Ceramic Studios is a trade association representing contemporary ceramic studios and pottery painting businesses. Guild Membership is open to any business with an interest in ceramics and pottery painting whether home-based, studio-based or even online.

With several hundred members, Guild membership provides a valuable resource
and community for ceramic cafes, studios, party planners and ceramic decorators.

Discounts and Special Rates.
A range of bisque known as "Guild Member Specials" items are available at substantially reduced prices for Guild Members.

Substantial reductions on our "Bulk Buy" trade packs.

Additional wholesale discounts for glaze, underglaze and bisque.

Quarterly bisque "specials". Reduced prices on a range of four bisque items. Offers change every three months.

Discounts on selected Country Love Crafts training courses.

A further 2% reduction off discountable bisque, underglaze and glaze.
Guild Emblem.
Exclusive right to use the Guild of Ceramic Studios emblem to promote your business.
Guild Sticker.
A membership sticker for your shop or car window.

Recognition.
Customer recognition that by becoming a member, your business has invested in quality products, training and support.
Membership of The Guild of Ceramic Studios is open to all ceramic businesses whatever their specialist interests or experience. It's a great time to join when you are just beginning as there is so much to learn!


How To Join
Membership runs from January to December and costs £50 plus VAT (£60.00) per annum. Members joining partway through their first year will be invoiced on a pro-rata basis and then each December thereafter. Please note that membership renewal is not automatic so look out for your annual invoice. Please email sales@countrylovecrafts.co.uk if you would like to join and for a copy of the Guild Member price list.


Stay Social
Please pop along to our social media pages and be inspired by potters, ceramicists and anything connected to ceramics:

Guild Member Specials
The "Bread and Butter" range offers Guild Members a selection of staple items at incredibly low fixed prices.