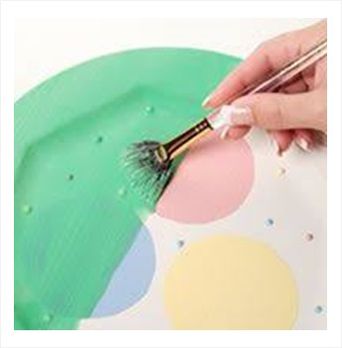 Ceramic Bisque Pottery, Bisqueware or Biscuit
Thousands of assorted ceramic bisque shapes for hobby ceramics, clay cafes, contemporary ceramic cafes and studios are ready for immediate despatch. Small and large shapes, functional or decorative shapes. Wholesale supplies for businesses large or small, home-based or shop.

Pottery Blanks
To the novice ceramicist, bisque can be better described as a "pottery blank".
Bisque is unglazed, white ceramic ware and it is plain white and looks similar to a plaster shape or model. Bisque shapes are also described as ceramic designs, pottery items, bisque shapes, unpainted ceramics, unfinished pottery, bisqueware, biscuit, once-fired clay and paint your own pottery shapes.
We have been manufacturing and distributing wholesale ceramic bisque supplies for decades. We have also provided business advice, ceramic training and start-up packages for literally thousands of ceramic cafes, clay cafes, paint your own pottery studios, schools, universities, colleges, craft businesses, pottery businesses, potters, ceramicists and even hobbyists.
Our bisque is high quality earthenware (fired to 1060°C or cone 04). It is compatible with most underglazes or glazes with a recommended firing temperature of 1020°C or cone 06. We use high quality clay and our bisque is manufactured by established, global organisations.
Bisque is usually painted with underglaze colours and, once dry, covered with a clear glaze (the clear glaze makes the item food-safe if fired to the manufacturer's recommendations). The decorated and glazed bisque is fired in a pottery kiln to become a unique memento of a wonderfully creative experience.
In addition to our own stock, we supply bisque from Duncan. Duncan® Ceramics is a US company that has been a leader in the ceramic art and craft industry since 1946.
As there are many types of clay such as porcelain, stoneware, ceramics etc, it is important to make sure all products are compatible, for example:
the bisque is compatible with the colour (underglaze or glaze)

the colour and bisque are compatible with the clear glaze (should a clear glaze be required)

the kiln can fire to the right temperatures, at the right speed for all the products that need firing.
All our products are guaranteed to work together.